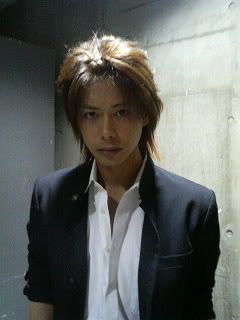 Who's excited for ROOKIES now?
I know I am *__*
And this picture came after the adorable Good Come 4 scans... Shunji AND Yanagi in one shoot.
Yes. Oh,
yes
! ♥
While on the other hand, I don't know what to think about this.
http://blog.watanabepro.co.jp/endoyuya/archives/2008/03/15_19_post_42.html
What were they shooting for?
Sharing a hotel room and all?
Wonder if Shunji is the jealous type.... >=P